Poster Session EAUN19: Workshop improves skills of nurses in Pakistan
Last March, at EAUN20 in Barcelona, our department presented a quality improvement project by Skype and were honoured to receive the 2nd Prize for Best Poster Presentation in the category Practice Development.
Simulation-based training has become an integral part of medical education and is a useful pedagogical approach. The effectiveness of simulation-based teaching has been recognised in several publications. It provides opportunities for nurses to practise their clinical and decisionmaking skills in real-life situations. The benefits of simulation-based educational interventions include: learning to provide immediate feedback, debriefing, hands-on practice sessions and improving psychomotor and communication skills. The emphasis is on giving patients accurate and safe care.
Evaluation of improvements
The objective of this study was to evaluate the improvement in knowledge and skills of participants after the introduction of a new training methodology, namely a Simulation-Based Workshop. In the workshop, a the high-fidelity SimMan 3G® simulator is used to reduce practice gaps in clinical care management for the benefit of the patient.
The Cause and Effect Tool (fishbone diagram method) was used to identify challenges urology nurses face while providing patient care. All 04 domains, man, material, methods, and measurement affect several areas that need attention. Management of urosepsis was identified as a learning topic, as it has a direct impact on identifying and managing early warning signs in patients suffering from sepsis. The timeline was set and a PDSA (Plan Do Study Act) tool was applied to improve services provided by urology nurses and improve outcomes.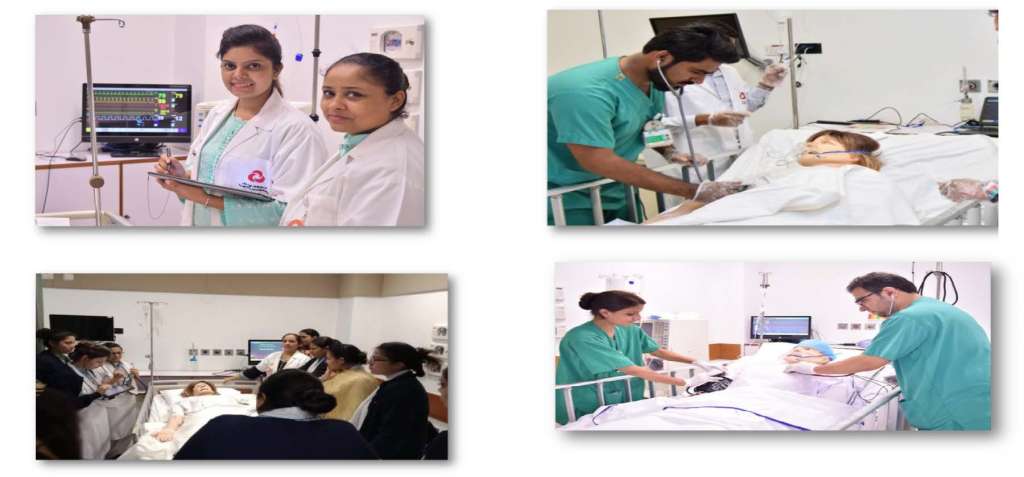 SWOT analysis
Our tertiary care university hospital revamped its biannual traditional training course for urology nurses and developed a Simulation-Based Workshop. Multiple Choice Questions (MCQs)-based pre and post-tests were conducted. The effectiveness of the workshop was assessed via a Strengths, Weaknesses, Opportunities, Threats (SWOT) Analysis.
The nursing staff was acquainted with the sepsis protocol and performed focused assessments of patients with urosepsis and their initial management on the high-fidelity SimMan 3G® simulator. The simulation-based workshop significantly improved the knowledge and skills of urology nurses. Participants have shown a positive attitude toward this new method of training that induces significant improvements in the knowledge domain.
Staff quotes:
"Simulation based-training has shown us a new educational aspect. A platform that enriches individual experience"
"We learn hands-on skills and gain confidence while providing care to the patients"
_________________________________________________________________
Sajida Chagani, Nurse Manager, Nephrology & Urology Service Line, Aga Khan University Hospital,  Karachi (PK), sajida.chagani@aku.edu
Co-authors:
Zohra Sutria, Nurse Specialist, and 
Dr. Wajahat, Aziz Senior Instructor Urology, and
Dr. Nuzhat Faruqui, Ass. Prof. Urology and Service Line Chief.
Nephrology and Urology Service Line, Aga Khan University Hospital, Karachi, Pakistan